Many registrar APIs require that you whitelist the IP addresses from which you connect. This is a problem if your ISP provides only dynamic IPs. Every time you want to import data from a registrar you will have to find your current IP address, add it at the registrar and wait for it to be whitelisted. At some registrars the whitelisting could take upto 30 minutes.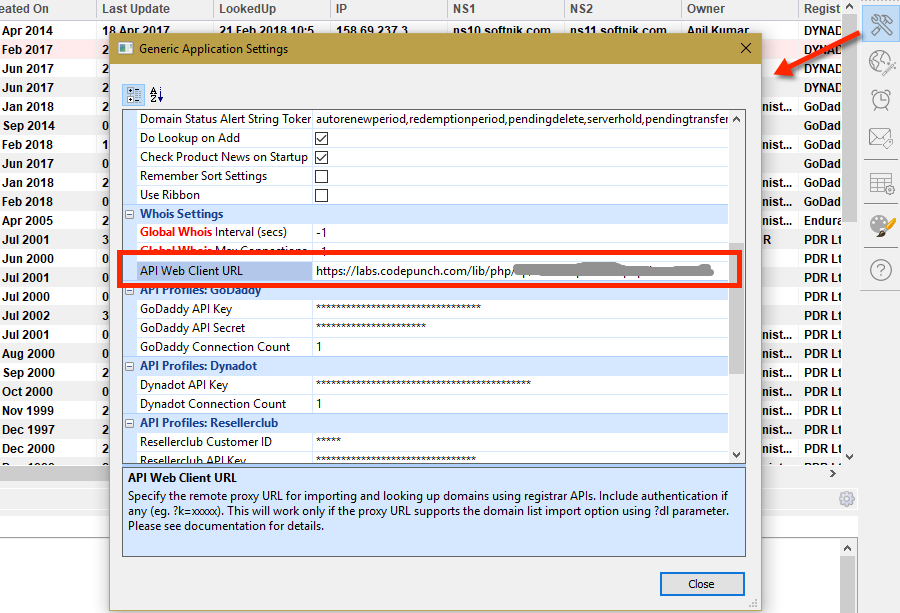 The solution
You can use your website to host an opensource registrar API script from CodePunch Solutions and then use it from Domain Punch Pro and Watch My Domains to fix this problem permanently. Your website will have a permanent IP address and you can easily whitelist it at your registrar.
Download and install the whois api client script on your web server and white-list your web server IP address at the registrar. Then specify the URL to the web client as shown in the screen-shot above. Include the required authentication parameter (&k=xxxx or ?k=xxxx) as part of the URL.