Watch My Domains SED v4 (beta) has a number of additional options for user administration that are not available in the current version 3.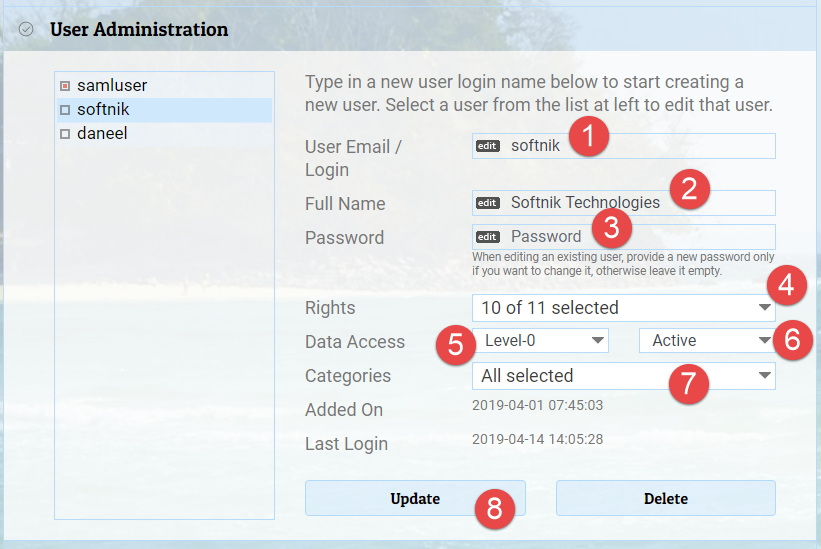 (The user administration features are available only in standard edition and above)
Allow All Categories
One of the problems in version 3 was that the domain categories had to be individually enabled for each user. The new version has an extra user rights option to enable access to all categories for a user. If you set this option on for any user he/she will have access to all categories including ones that will be created in future.
This option is different from giving the user access to all existing categories by checking the corresponding category name boxes in the 'categories' list.
Access Levels
Access levels allow you to prevent certain users from ever accessing data from specific columns. For example, only users who have access level of 5 and above will be able to access columns that have access level 5. It is better to set all your users to access level 0 (minimum access level) by default.
Other Options
In addition to the above features there are extra user right flags that allow users to download data, make changes to UI, trigger lookups, allow editing categories / auto queries etc.