You can configure Watch My Domains Server Edition to send you email alerts whenever a DNS Record is modified. These emails are generated and sent immediately after the corresponding domain/ hostname is checked.
This could lead to a large number of fragmented emails especially if you have a number of parked domains that use round-robin DNS or load balanced servers.
The best method to handle this is to specify an email delay to control the number of alert emails that are generated. Setting the email delay to zero will cause an email to be generated immediately on a record change, setting it to 30 will cause all the alerts generated during the past 30 minutes to be send in a single email.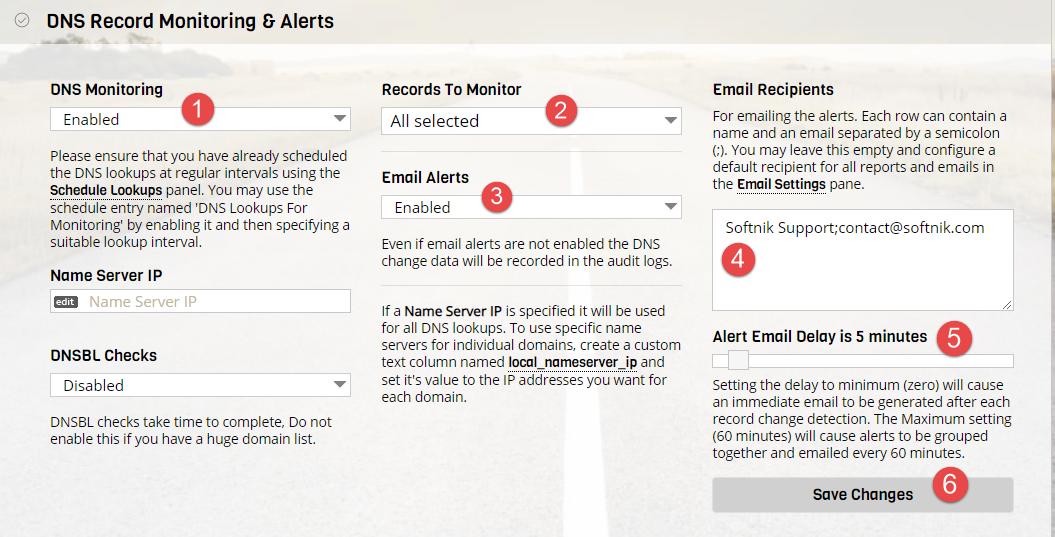 It is also possible to control which domains are monitored for DNS alerts by adding all the important domains to a category and then enabling the alerts for only the domains in that category. Another option is to completely disable alerts for specific domains. Please see the user guide for more details.