The reports module in new Watch My Domains SED v4 (currently beta) allows you to combine domain data columns, DNS records and SSL data into the same table, sort them in any order you want and then create HTML and CSV reports.
Watch My Domains SED has a set of important reports already pre-configured. You can create any number of additional reports on your own using the administration module.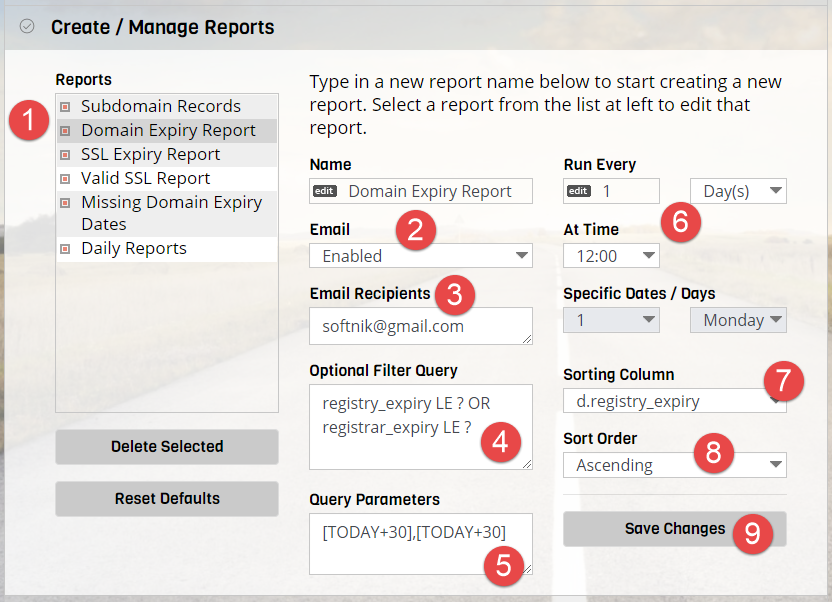 You can download Watch My Domains SED v4 beta from here. A user guide (under development) is also available. This is being updated.